Upcoming Featured Presentations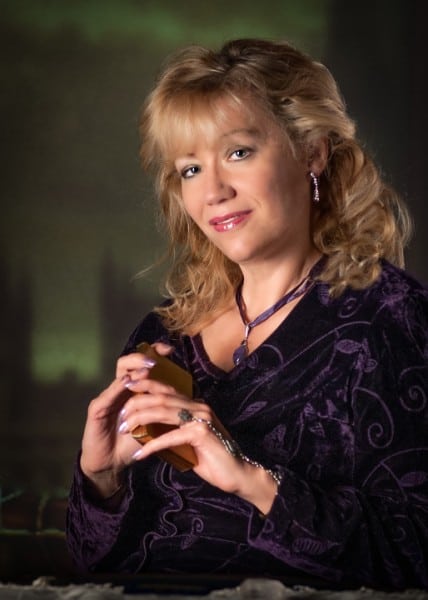 Kelly Patterson, Certified Angel Therapy Practitioner
Learn how you can connect with your angels on Saturday, May 30, 2015 at the Creative Chateau Gallery. Angel Therapy Practitioner, Kelly Patterson from Colorado will be our guest speaker sharing her unique experiences with these heavenly beings. Kelly will be conducting two featured presentations, Connecting With Your Angels (12:15 to 1:15 pm) and The Angels and the Afterlife (5:15 to 6:15 pm).  Listen to a preview of the presentations below.
Registration and Pricing Information
__________________________________________________________
About the Creative Chateau Gallery
The Creative Chateau Art and Framing Gallery, is owned by Ohio Artist, Terri Meyer. Located in a historic 1860's barn just on the edge of Ashland, Ohio (I-71 Exit 186) at the intersection of I-71 and State Route 250. The Creative Chateau is a place where creativity is always flowing. Terri Meyer, specializes in representational paintings, figurative and portrait sculptures, and custom picture framing. The philosophy of Terri Meyer is to create beautiful things that are inspirational and speak to the heart.
Because artwork can be used for more than just wall decor, Terri also designs other products including clocks from vintage postcards and paintings,  jigsaw puzzles, jewelry, natural bath products, and much more!  Art comes in many forms at the Creative Chateau!  Click on the Creative Chateau products to see other gifts uniquely designed at the gallery.
Terri Meyer believes in sharing her passion for creativity with others.  She has put together free videos on painting, jewelry making, yoga and more.  Please watch and send us feedback by liking our FaceBook page,  posting our items on social media pages like pinterest, or writing a customer review.
In addition she teaches evening hatha yoga classes at the gallery, believing that we all need more serenity and peacefulness in our lives.  You can register for the Summer Session on Wednesday evenings (6:30p to 7:45p) by visiting the yoga page or by calling 419.685.4125.

________________________________________________________________
1432 County Road 1575, Ashland, Ohio 44805 ~ 419.685.4125
Hours: Open Daily by appointment, M-F 10a – 5p, Sat 10a -2p

Email: Sales@CreativeChateau.com